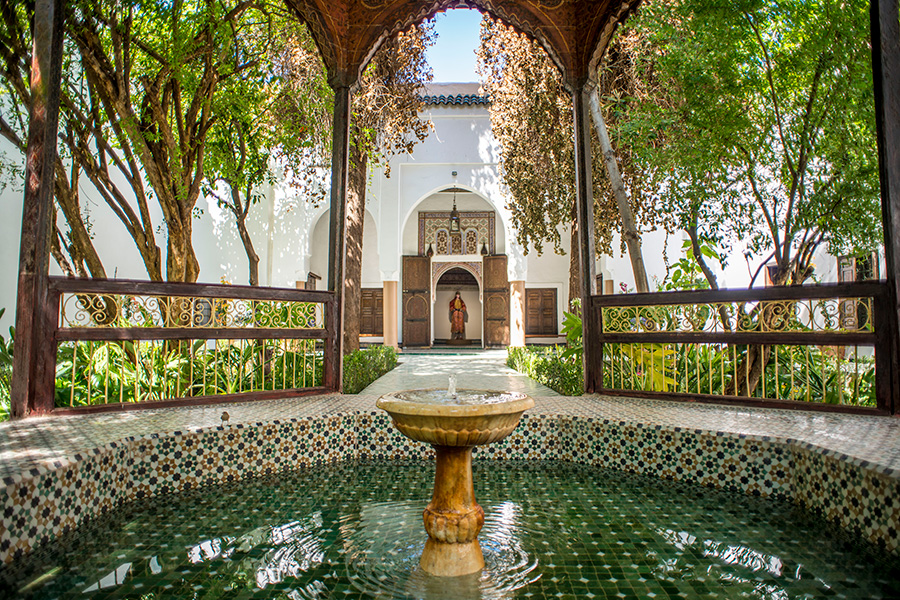 What's on
The 'Creations of Yesterday and Today' exhibition puts the spotlight on the splendour and diversity of Moroccan weaving. Rural or sophisticated, the level of know-how stands out, both in the materials used and in the finished items (kaftans, bags, babouches, wedding blankets, djellabas, etc.). This collection is complemented by a display of jewellery, women's ceremonial accessories, arms, daily objects, etc., coming from the collections of the National Museums Foundation. Another section of the exhibition is dedicated to carpets as important social and historic references. The accent is on production and its representation, focusing on the diversity of centres of production, which fall into two broad categories – rural carpets and urban carpets.

Special event
Free entry each Friday for Moroccans and residents and each Wednesday for Moroccan and foreign students. Free entry for people living in the vicinity of the museum.
R.S.V.P. :
+212 (0) 524 389 564
contact@fnm.ma
Musée National du Tissage et du Tapis – Dar Si Saïd de Marrakech
8 Rue de la Bahia, Marrakech
Open Monday to Sunday, from 10:00 am to 6:00 pm
Closed on Tuesdays.
About the National Museum of Weaving and Carpets – Dar Si Saïd de Marrakech
In the heart of the old medina of the Ochre City, Dar Si Saïd is a real architectural gem. This palace, which was built for Si Saïd Ben Moussa – who held the position of Minister of War under the regency of his brother Ba Hmad, is an excellent example of 19th century local Moroccan architecture, both through its decoration and its structure. After it was handed over to the Moroccan National Museums Foundation and following its restoration, it re-opened its doors to offer visitors the perfect venue for admiring the ancestral arts of weaving and carpets.