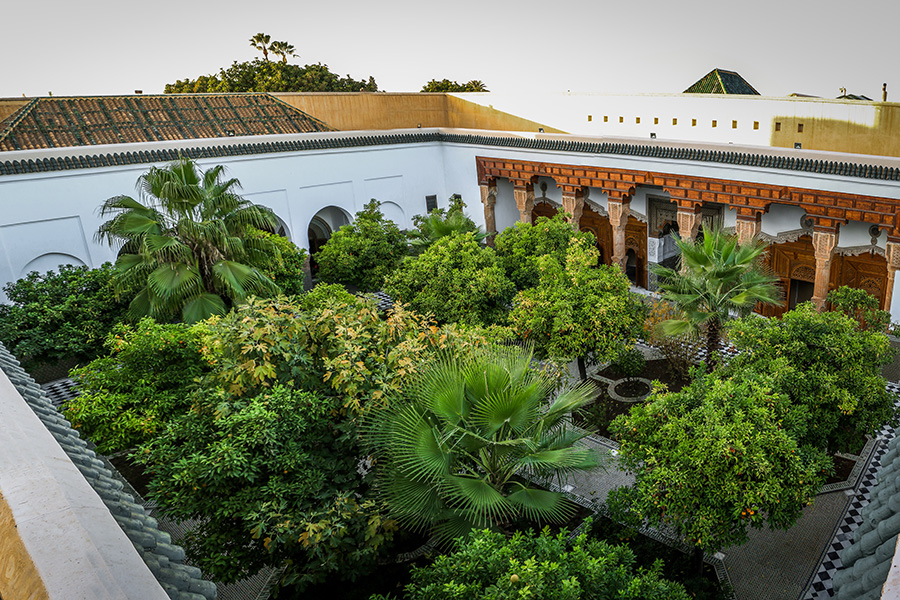 What's on
Since November 1st, the museum has been paying tribute to Patti Birch, the American philanthropist and world citizen whose experiences so enriched the cultural scene of Marrakech, with the exhibition entitled 'Patti Birch's travels: passion and collections'. The exhibition comprises 200 items from the collection she built over several decades of travels, until her passing in 2007. The exhibits are organised in six sections: Introduction, Selected pieces of Islamic art, Asiatic art, Pre-Colombian art, Aspects of Judeo-Moroccan art and African art. The exhibition also includes items coming from other museums in Morocco and from a gift of Mr. Khalid El Gharib.

Special event
Free entry each Friday for Moroccans and foreign residents and each Wednesday for Moroccan and foreign students

R.S.V.P.:
+212 (0) 524 381 763
contact@fnm.ma
Dar El Bacha Musée des confluences
Route Sidi Abdelaziz, Marrakech
Open Monday to Sunday, from 10:00 am to 6:00 pm
Closed on Tuesdays.
About the Dar El Bacha Musée des Confluences
Located in the old Medina of Marrakech, Dar El Bacha is a stately residence built at the start of the 20th century and is a perfect example of a typical Moroccan riad, comprising a rectangular-shaped garden with 6 octagonal rooms on the 4 sides. It displays both the know-how of Moroccan craftsmen and rich decorative elements taking inspiration from Europe, notably Italy. The building was taken over in 2015 by the National Museum Foundation, which carried out the restoration in order to create a museum of 'confluences' and show the multi-faceted richness of Moroccan culture.