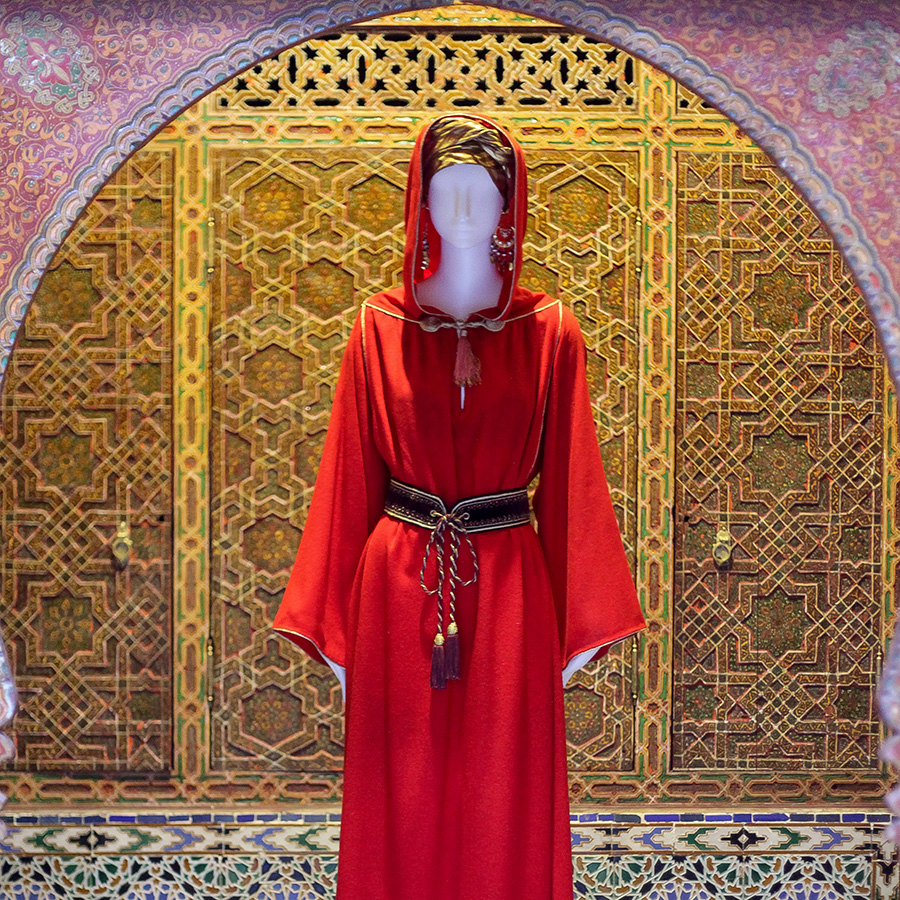 What's on
Dar El Bacha – Musée des Confluences, Is staging an exhibition entitled Étoffes des sens : Résonances (Fabrics of the Senses – Resonances) underlining the impact Marrakech had on Yves Saint Laurent and Serge Lutens, whose paths crossed in the Ochre City and whose imaginations were fed by its dazzling light, its colours, its smells and its perfumes. Both men, devoted to the world of women, found endless inspiration in Morocco in their quest for beauty expressed with self-assured and unashamed audacity. The exhibition showcases a collection of kaftans acquired by Yves Saint Laurent and Pierre Bergé, and in resonance with this there will be a series of photographs taken by Serge Lutens in the eighties capturing traditional gestures and ingredients of beauty.

Dar El Bacha — Musée des confluences
Route Sidi Abdelaziz, Marrakech
+212 5 24 38 17 63
contact@fnm.ma
About Dar El Bacha — Musée des confluences
Located in the old Medina of Marrakech, Dar El Bacha is a stately residence built at the start of the 20th century and is a perfect example of a typical Moroccan riad, comprising a rectangular-shaped garden with 6 octagonal rooms on the 4 sides. It displays both the know-how of Moroccan craftsmen and rich decorative elements taking inspiration from Europe, notably Italy. The building was taken over in 2015 by the National Museum Foundation, which carried out its restoration in order to create a museum of 'confluences' and show the multi-faceted richness of Moroccan culture.