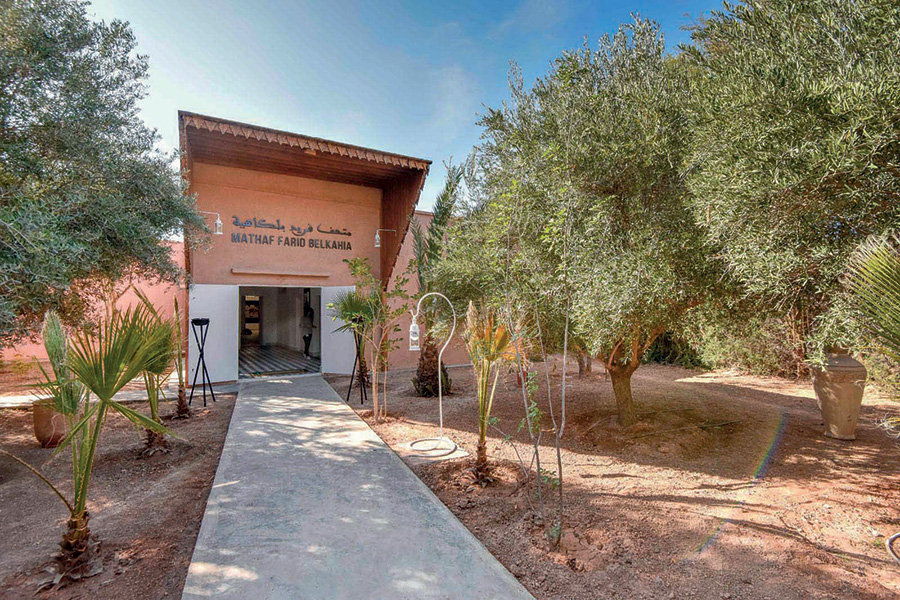 What's on
As part of its exhibition programme, the Farid Belkahia Foundation will be holding an exhibition dedicated to Farid Belkahia and the Casablanca School of Fine Arts from 21st December 2018 to 22nd June 2019. This exhibition aims to highlight a crucial period in the artist's life and his quest for artistic modernity in Morocco. Furthermore, the Farid Belkahia Foundation is currently preparing a catalogue raisonné of the artist, with publication planned in 2020 by Skira publishers in Paris. Publication of a catalogue raisonné is a vital undertaking in the career of a painter and requires long and arduous research, with the final aim of cataloguing all of the artist's output and deterring forgers.

Special event
Saturday 5th January 2019 from 3:00 pm to 5:00 pm
Open house, by appointment

R.S.V.P. :
+212 (0) 5 24 32 89 59
fondationfaridbelkahia@gmail.com
Farid Belkahia
Dar Tounsi, Palmeraie Nord, Marrakech
About the Farid Belkahia Foundation
Founded in March 2015, the Farid Belkahia Foundation is dedicated to increasing awareness of the work of the artist Farid Belhahia (1934 – 2014). In February 2016 the Mathaf Farid Belkahia Museum was inaugurated, located in the very studio where the artist worked for nearly 30 years. The Foundation's intention is to keep the memory alive of the founder of artistic modernity in Morocco and to share this with a wider public through exhibitions and encouraging research through grants and prizes.