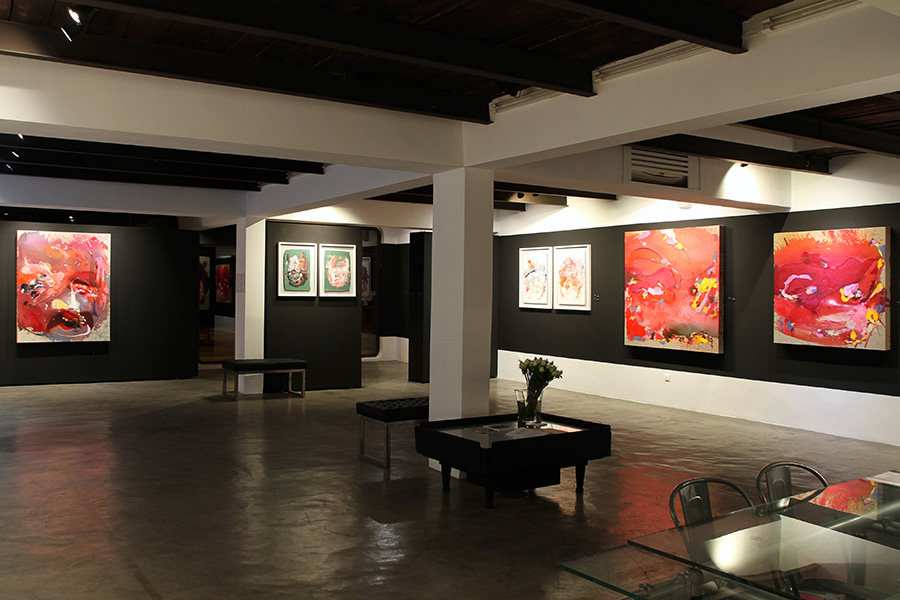 What's on
The David Bloch Gallery is presenting an exhibition dedicated to Sébastien Preschoux entitled 'Straight to the Curve', starting 14th December 2018. This will be his 5th solo exhibition at the gallery. Deeply affected by Op art, as well as by the teachings of Bauhaus favouring instruction based on the fundamental values of manual work, Sébastien is creating ever more complex drawings. Through this approach he creates visual confusion for the onlooker, leading the latter to wonder about the origin (human or mechanical) of his works. His work explores production in 2 and 3 dimensions. These wire installations are often produced in a natural setting. Photographed by Ludovic Le Couster, his wire pieces take on an almost surreal aspect which tends to mix prints and photo-montages.

Special event
Wednesday 2nd January from 10:30 am to 1:30 pm and from 3:30 pm to 7:30 pm
The gallery will be offering personalised visits for a total immersion in the work of Sébastien Preschoux

R.S.V.P. :
+212 5 24 45 75 95
contact@davidblochgallery.com
David Bloch Gallery
8 bis rue des Vieux Marrakchis, Marrakech
About the David Bloch Gallery
David Bloch Gallery is a contemporary art venue intended for everyone – novice, connoisseur or serious collector. The gallery encourages long-term artistic collaborations and takes a particular interest in the moral convictions of the artist and his or her work.